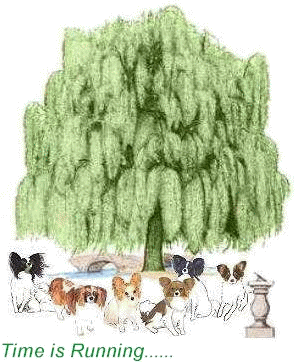 I see a Weeping Willow tree by a pond with wonderful branches reaching all the way to the ground. So many little Papillons are playing in the serene haven provided within these comforting limbs, enjoying the life they were born to live. Safe because of the Willow Tree. We are the branches of this fine Willow Tree. Each of us bonded by the hundreds of fur-babies resting securely in the shade of these protective branches. That's what it is all about, isn't it? (Dreams.....AR)



1 papillons available


12 yr 7 month old Male Papillon. House Trained, Leash Trained, Crate Trained, Basic Obedience.